Understanding the Concept of Variables
The tutorial focuses on developing a basic understanding of the concept of variables in social sciences research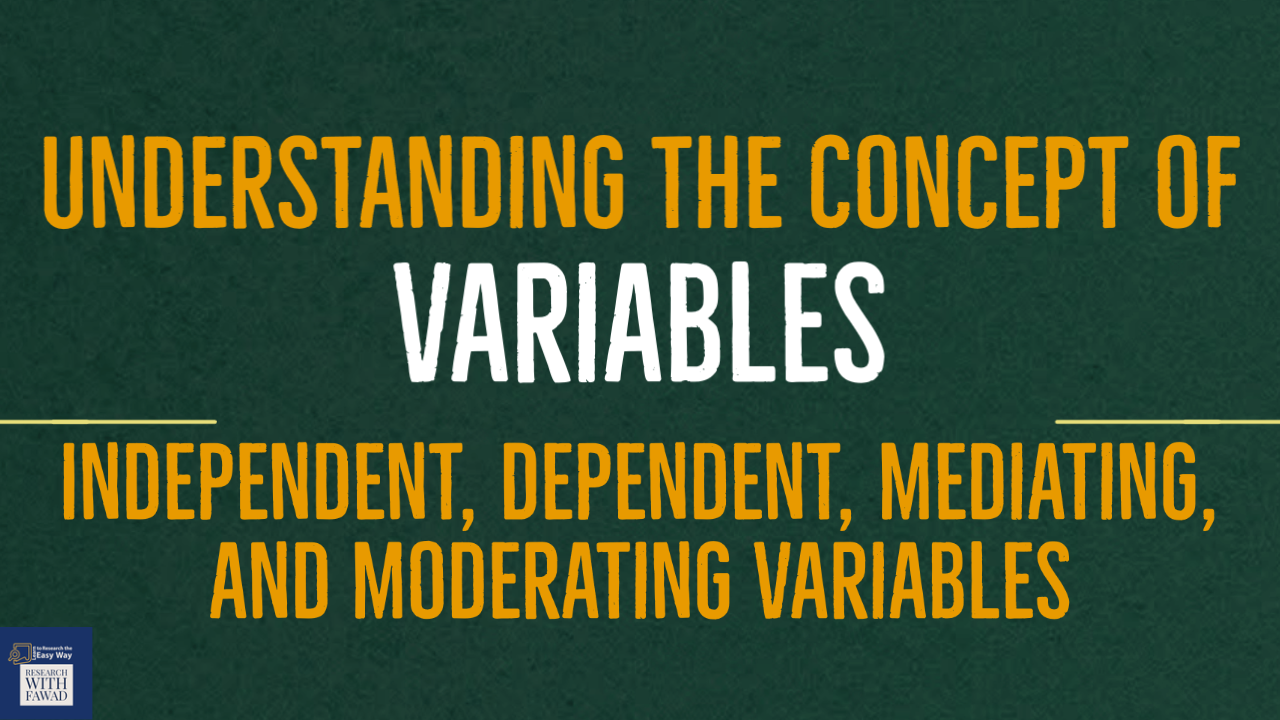 Understanding the Concept of Variables
In the video session the focus is on developing a basic understanding of the different types of variables. The variables discussed include
Independent Variable
Dependent Variable
Mediating Variable
Moderating Variable
Further, the video session discusses how the mediator differes from the moderator.
The session focuses on developing a basic understanding of Independent, Dependent, Mediating, and Moderating variables. Additionally the session also guides on how to propose different hypothesis based on these variables in a research framework.
What is the difference between #Mediator and #Moderator?
The session focuses on developing an understanding of whether a variable is mediator or moderator. Further the session explains in detail how the concept of mediation differs from moderation.