Formative-Formative Higher Order Construct Analysis using SmartPLS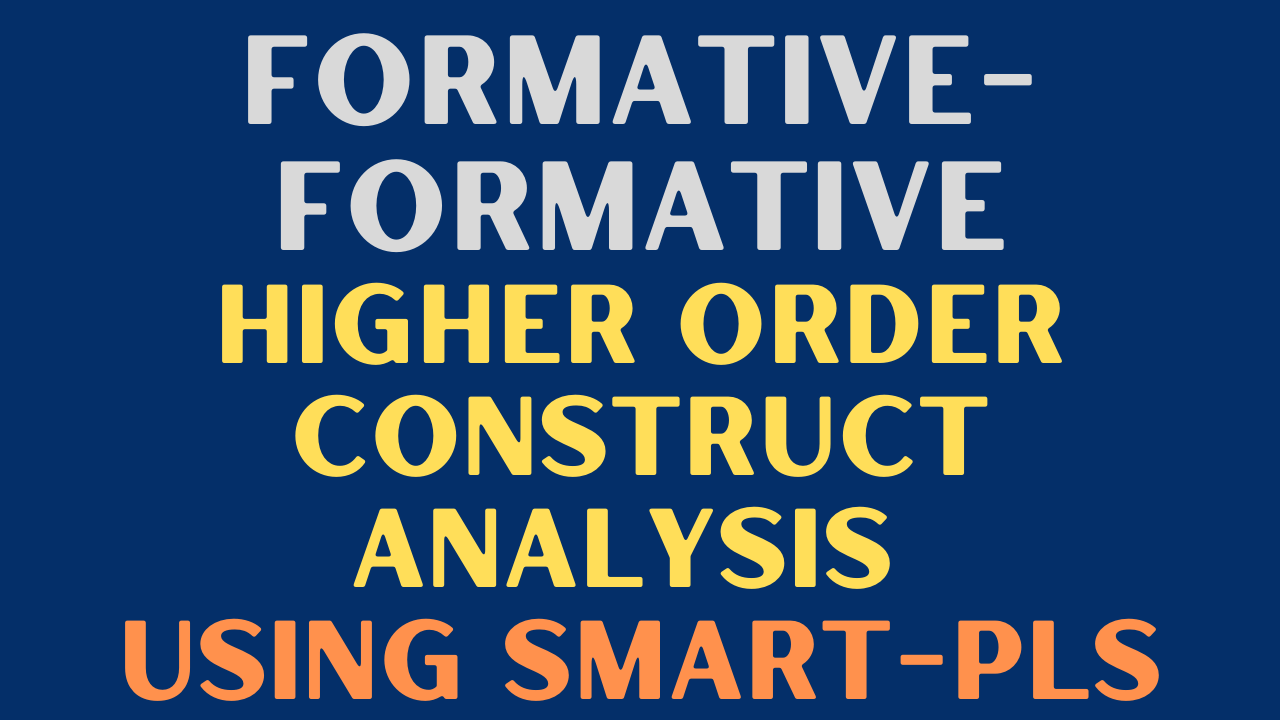 Formative-Formative Higher Order Construct Analysis using SmartPLS
In CB-SEM, Loadings, Model Fit, and Modification Indices are critical to model identification. This post will discuss in detail all these concept.
Analyzing Formative-Formative Higher Order Constrcut in SmartPLS
A Formative-Formative model is one where the first order has formative indicators while in the second-order, the dimensions are also formative. Here is how it looks
In order to analyze the formative-formative indicators, this tutorial will use the disjoint two stage approach. To know more about the approaches, Click here
Disjoint Two Stage Approach
The disjoint two-stage approach considers only the lower-order components of the higher-order construct (i.e., without the higher-order component) in the path model at Stage 1.
These are directly linked to all other constructs that the higher-order construct is theoretically related to.
To execute the disjoint two-stage approach, researchers then need to save the construct scores (LVS), but only those of the lower order components.
In stage two, these scores are then used to measure the higher-order construct.
Step 1: Validation of LOCs
The Step 1 is the validation of the LO formative constructs. The procedure used is the same as we use for a Formative construct as explained in the tutorial here.
Note: If there are other constructs in the study that are reflective, they will be validated as per the guidelines of reflective constructs (Construct Reliability, Convergent Validity, and Discriminant Validity)
The next step after validation is to generate Latent Variable Scores (LVS).
Save the LVS score in your datasheet, and import the datasheet again into the SmartPLS.
Step 2: Validation of HOC
Once the new datasheet is imported, add LOCs as indicators to the HO formative construct.
Add other LOCs or HOCs in the model as required.
Validation of the HO formative construct, is the same as we did in step 1. Further steps are explained in the tutorial here.
Next, after validation, assess the model for significance of relationships.