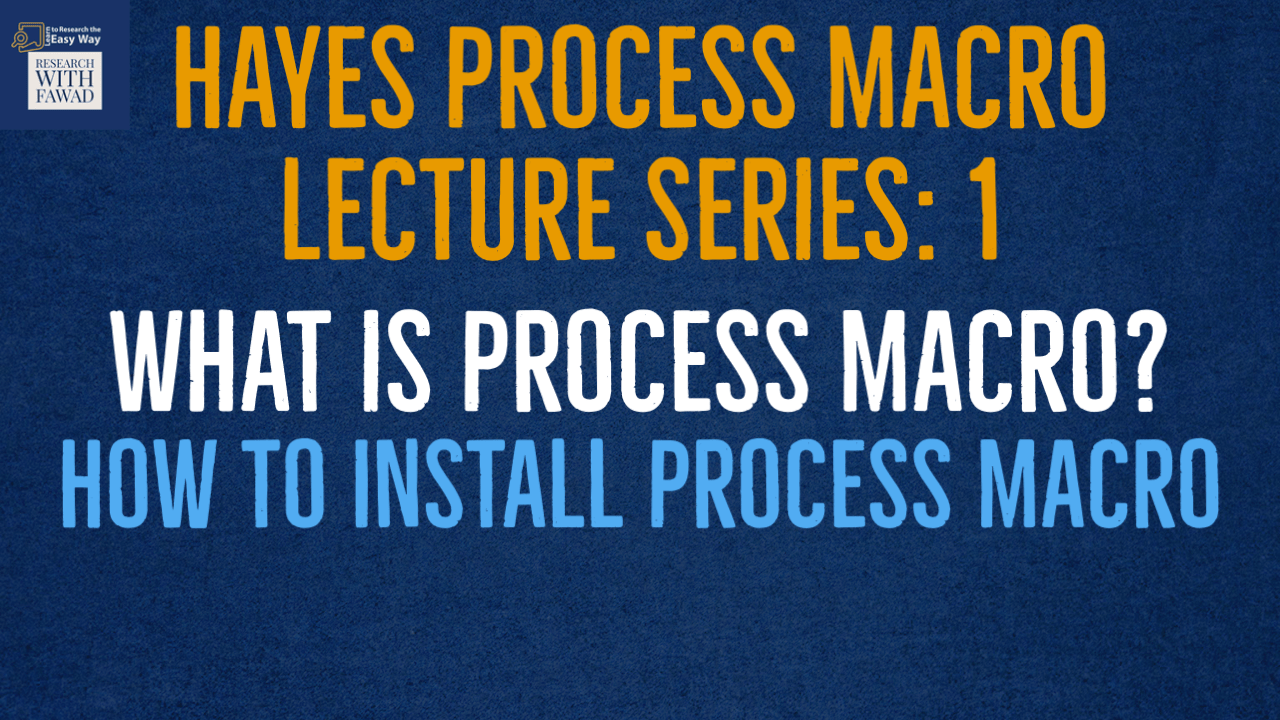 Hayes Process Macro - Lecture Series
This series of sessions will focus on how to use Hayes Process Macro in SPSS for Mediation and Moderation Analysis.
PROCESS is an observed variable OLS and logistic regression path analysis modelling tool.
It is widely used through the social, business, and health sciences for estimating direct and indirect effects in single and multiple mediator models (parallel and serial) , two and three way interactions in moderation models along with simple slopes and regions of significance for probing interactions, and conditional indirect effects in moderated mediation models with a single or multiple mediators or moderators. 
What is "Conditional Process Analysis"?
"Conditional process analysis" is a modelling strategy undertaken with the goal of
describing the conditional or contingent nature of the mechanism(s) by which a variable
transmits its effect on another, and testing hypotheses about such contingent effects.
A melding of two ideas conceptually and analytically:
"Process analysis", used to quantify and examine the direct and indirect pathways through which an antecedent variable X transmits its effect on a consequent variable Y through an intermediary M. Better known as "mediation analysis" these days.
"Moderation analysis" used to examine how the effect of an antecedent X on an consequent Y depends on a third moderator variable M ("interaction").